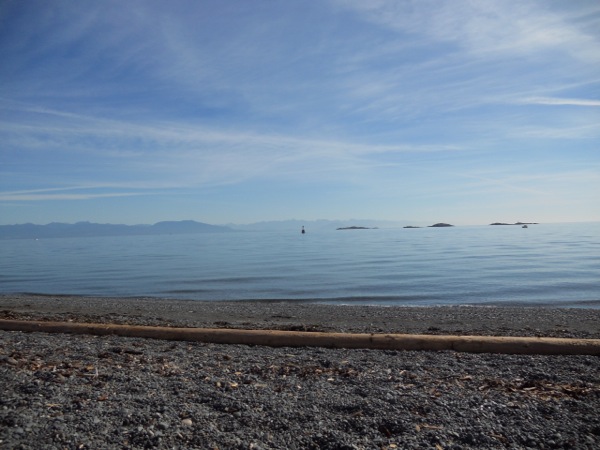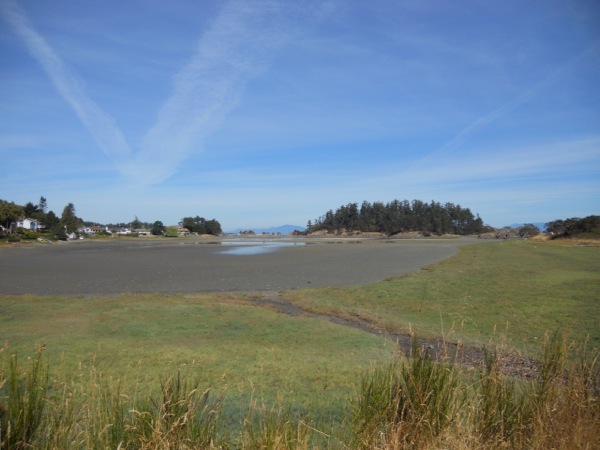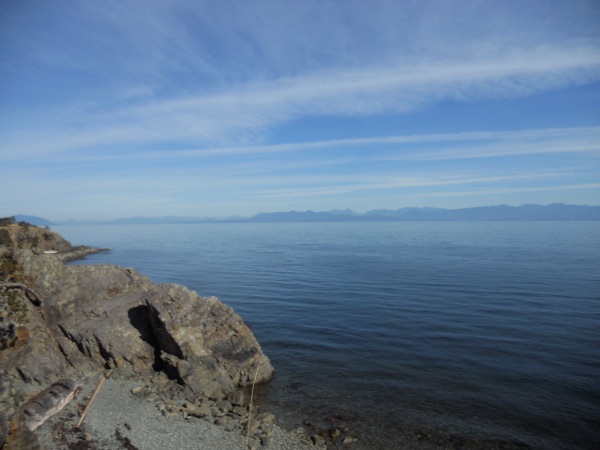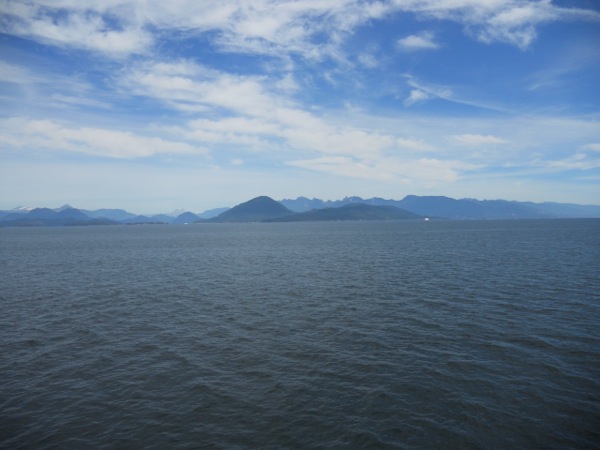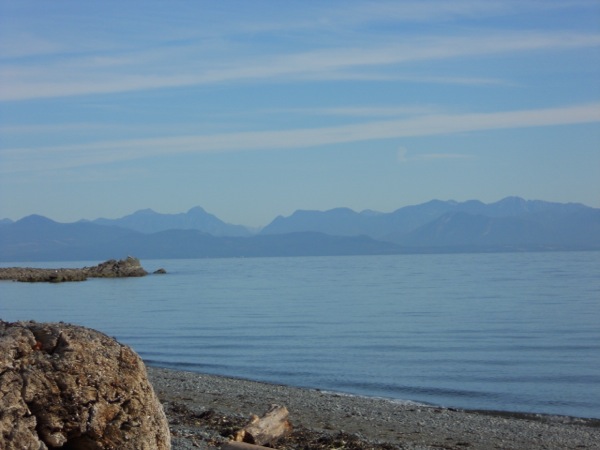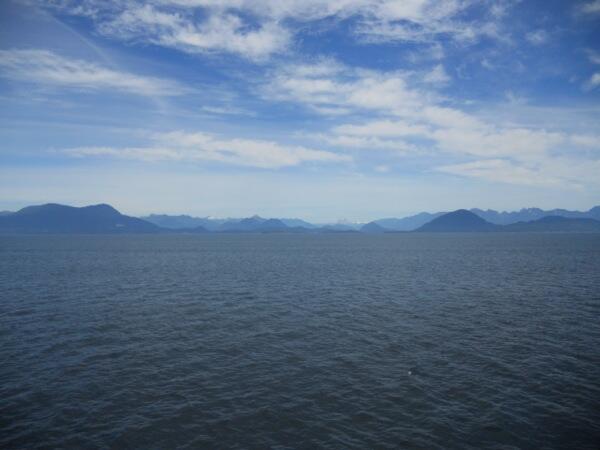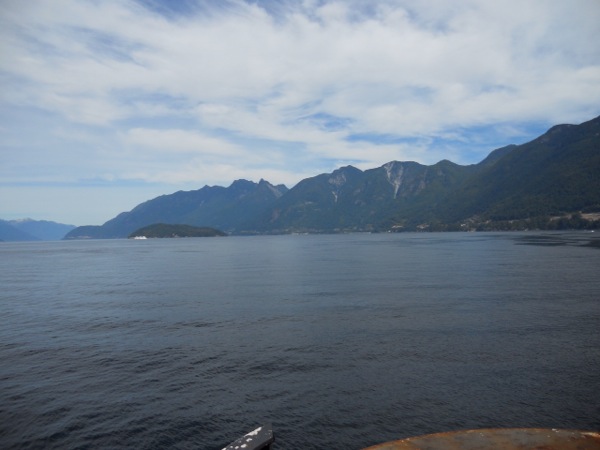 Today I checked out more of Nanaimo in the morning. I went to some more art galleries which were all pretty cool. I the made made my way to a part of the island called Piper's Lagoon. It supposed to be a really cool lagoon. Well I was there at low tide so it was pretty much empty. I tried walking across it but it was quite wet, muddy, and I was wearing my sandals. It also had TONS of little critters, mostly crabs, come up out of the mud and then back down. It was fun to watch but I also wondered how long it would take for one to climb into my sandal. Then I thought about being this big huge giant and stepping all over them so I decided I had to get out of there. I couldn't consciously be that mean even though I probably do that every day to some creature.
Okay the lagoon was pretty cool but more for the views of the ocean than of the lagoon itself. It also had some pretty cool boulders that I was able to climb up and get pictures off of. I then caught the bus back to the ferry to Horseshoe Bay northwest of Vancouver. Man this ferry was one sweet way to ride. They are extremely efficient. I had plenty of space around me, the front row of the boat, comfortable seats, and an observation deck to walk out onto. It also had all sorts of food and lounges. When I mean efficient I mean they unloaded the previous group and all the vehicles, we loaded up, and were out to sea within probably 25 minutes. Then I saw the same thing happen when we were dropped in Horseshoe bay as our ferry was off again while I was still waiting for my bus. The views from the boat were incredible as we approached the shore and the mountains. To our southeast we cold also see Mount Baker looming very large in the distance, it was massive. Some of those pictures are from the boat.
When I got into Vancouver by bus it was a quick transfer to the train and then off at my stop. I made my way to the home of the family who is hosting me. They seem very nice and David is a fairly well respected Rabbi from the area, from what I can gather. Things are very close to me including: transportation, coffee, food, shops, Granville Island, and more. It's cool because I'm staying in an actual neighborhood instead of a tourist district that a hotel creates. The room I'm in is his son's who's away at University. I'm there first visitor since the Olympics so they haven't hosted a ton of people. One neat thing he mentioned to me was that, at least during the Olympics, if you participated in renting out your home half of the profit would go to you and half would go to this organization that works to bring awareness to and eliminate homelessness. He wasn't sure if the program ended with the Olympics but that's still pretty neat.
I chilled out in my room for a little bit before heading out. I had my best meal of the trip. I've heard good things about the Indian cuisine here in Vancouver so I thought I would give it a try. It was a short 5 minute bus ride to one of the top rated Indian restaurants in town, Rangori. I had this spicy pulled pork dish with sauteed greens, yogurt, and some sort of hummus (though they don't call it that.) They have a sister restaurant next door that is more high class and thus spendy which is why I decided on this one. I was not disappointed at all. It was absolutely fantastic. I'm thinking of going back to try some other dishes. The rest of my night has been spent in Chapter's Books just checking stuff out. Tomorrow I'm off to the beach and downtown. Perhaps I'll head to the suspension bridge but I'm not sure yet. Only a couple more days till I head home. I've got to savor these last few days of vacation so I can come back rested and ready to hit the ground running. Peace.