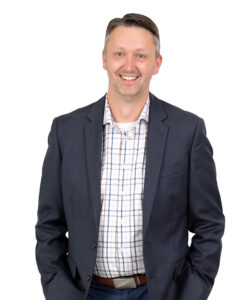 As your friendly and highly experienced Lakeville Realtor, I am thrilled to represent Pemberton Homes Team brokered by eXp Realty while also serving as an Independent Mobile Notary. Real estate is my passion, and I take immense joy in helping people navigate the most significant purchase of their lives.
When it comes to the South Metro of the Twin Cities, including Lakeville, Farmington, Apple Valley, Eagan, Burnsville, Elko, Prior Lake, Rosemount, Savage, and nearby communities, I've got you covered. Whether you're a first-time homebuyer, someone looking to downsize, interested in new construction, or relocating to the area, I am here to help with whatever your specific needs are. After all, I firmly believe that everyone should absolutely love where they live.
Allow me to be your trusted advisor as we embark on this exciting journey together. Selling your home? I'll make sure you have all the essential knowledge to list it effectively and secure the top dollar possible. As we search for your dream home, I'll be right by your side, pointing out potential concerns during showings to prevent any unwelcome surprises during inspections. You won't just be left to wander aimlessly–I'll personally guide you through each property, highlighting key details that might pique your interest.
Keeping my finger on the pulse of the market is a daily practice for me. I stay informed about new listings, mortgage rates, evolving strategies for buyers and sellers, and more. Rest assured that my comprehensive market knowledge will empower you to make well-informed decisions as we navigate the buying, selling, and negotiation processes together.
Here's another perk: I am a Certified Express Offers agent with eXp, offering you even more advantages. If you need to make a quick move or prefer selling your home as-is to an investor, I'll ensure a seamless and hassle-free process.
With my expertise, dedication, and a friendly approach, I am here to be your go-to Lakeville Realtor. Reach out to me today, and let's embark on an exciting real estate journey tailored to your unique needs. Together, we'll turn your real estate dreams into a wonderful reality.