A Little Background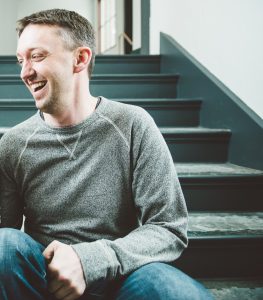 Growing up I always wanted to be a police officer. Instead I became a Youth Minister working with 6-12th graders. I've never been someone who stops learning and branching out so a number of years ago I started a small web coding and tech consulting company. I build websites for small businesses, churches, and non-profits and consult on using technology to make tasks, projects, and organizations more efficient.
I studied Marriage and Family Therapy as a way to grow my skills in working with youth and families. Shortly before graduating from Grad school I accepted the position of Director of a local non-profit. This role combined business, leadership development, marketing, team building, systems development, and allowed me to explore ways I could put my MFT skills it into practice in an organizational setting.
After almost three years in that position I stepped away and am now working directly with 6-12th graders and a wonderful team coworkers and volunteers. I'm also exploring and developing ways I can help other people and organizations out by blending the skills I have picked up over the years.
Some Nerdy Passions Of Mine
Reading…political thriller fiction, leadership development, marketing, business, and self improvement.
Security –  all things related to keeping our property, personal information, and ourselves safe and secure.
Deconstructing – I love taking things apart and figuring out how they work and then put them back together again. I've done this since I was a little kid and it has stuck with me ever since. It's why I still enjoy working on my car when I can and why I'll deconstruct some piece of code on a website to figure out how something works.
Relationships – I love getting to know people on a deep level.
Systems – I was convinced to go to grad school because the field I studied (Marriage and Family Therapy) was all about systems thinking. I love breaking things down into systems and figuring out how to make something better.
Technology – Helping people figure out technology and how it can make their work life better makes me happy.
Gardening – I started this two years ago and surprisingly love it.
What I'm Likely To Write About Here
Examples of projects I've worked on.
Stuff that interests me.
Things I am trying to learn.
Life lessons I've learned.
Leading others and learning how to lead.
Reviews of different software, books, articles, or whatever else might come across my desk.
About my "Nerdy Passions" I listed above.
What I Won't Write About Here
My employer – As a matter of personal and professional policy I won't specifically write about my employer, co-workers, or supervisors. Sure I might talk about projects I've worked on that have helped me develop some skill or I might talk about lessons I've learned on the job but I won't name specific people. Now would also be a good time to point you to my disclaimer.