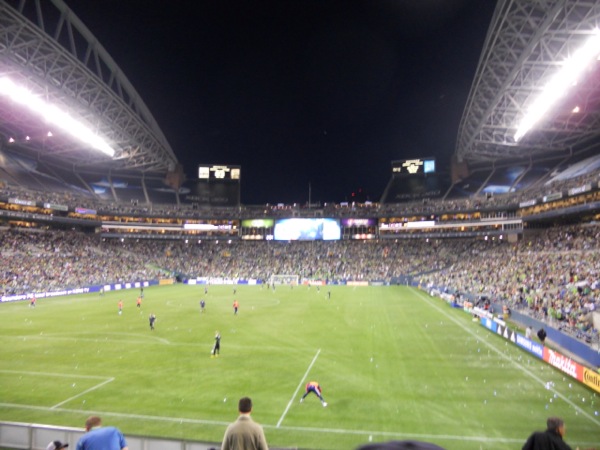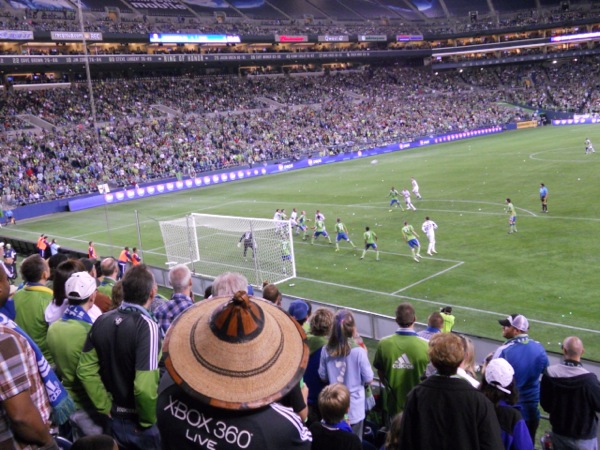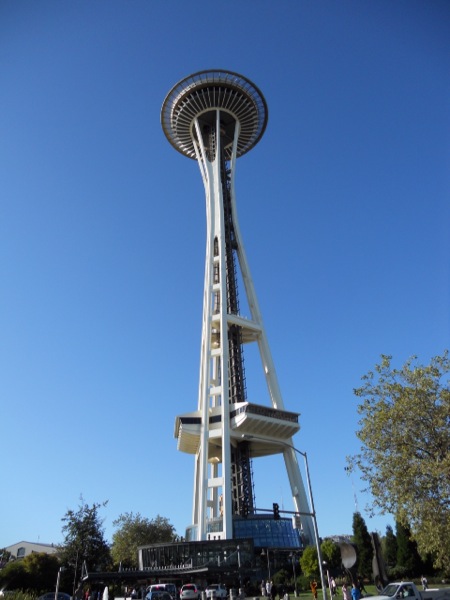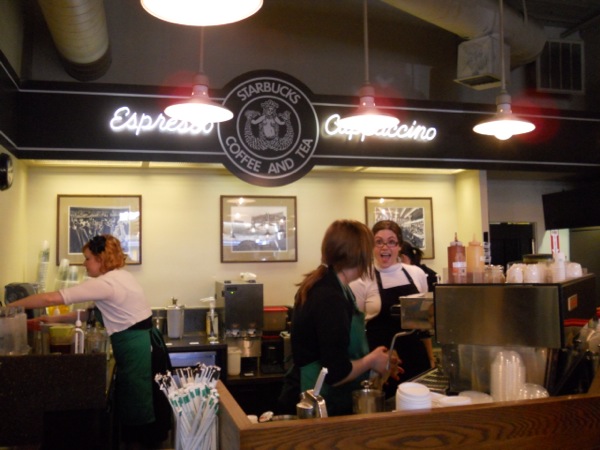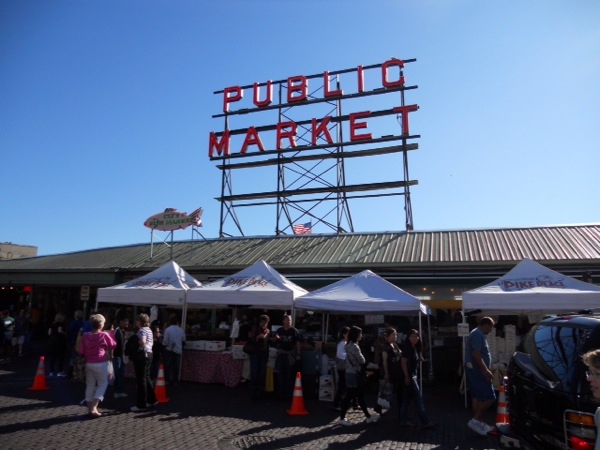 Well I don't have quite as much to say right now, which is a good thing I think. It means it was an easy going, uneventful day. After the last blog entry I grabbed a shuttle to the Link Light Rail line and headed downtown. I did make one stop on the way though. I hopped off and found a post office so I could mail home some stuff. I wanted to trim my load as much as I could and I was able to cut about three pounds of stuff out of my bag. That might not sound like much but it ended up being about what fits inside in one of the large side pockets of my main travel bag, a Tom Bihn Aeronaut. It also takes the extra weight off of my shoulder, which I've been starting to noticeably feel.
I didn't walk as much as the last few days today but I did still walk quite a bit. By the time I got downtown the baseball game was going and I couldn't find a cheap ticket. There were a couple of people selling, it was the fifth inning, but I was hoping to get a steal of a deal and I didn't. My luck definitely changed at night though, which I'll get back to in a bit.
After checking out the game and the outside of the stadium I headed into the downtown area, Pioneer Square and Pike Place Market. I had already checked them out yesterday but I wanted to be able to browse around more. There were some neat shops but nothing that really got my money. That was of course until Starbucks, the original. I've been wanting to go there and check it out and it was kinda cool. To be honest I was sad because it was more of a tourist stop than a coffee shop. They've tried to keep it looking like the original but there's no inside seating and the line is usually out the door. I did buy a mug that said "First Starbucks Store" or something to that effect and loaded a Pike Place exclusive gift card for myself. I use gift cards for my purchases anyway because I earn "points" toward perks so there was no reason not to get one.
I then headed down to Seattle Center where the Space Needle is. I snapped a picture, turned around and left. Seriously. I saw no reason to stay there and look and I'm still glad I didn't. It just would seem weird to go to Seattle and not get a picture of the space needle. Then I walked down to the local REI, which is the flagship REI store and was quite big. I was also quite thrilled about this as I love REI, they were having a sale, and I was bummed I was out of town for it originally. I found a couple of things I was looking for already and bought them. Now I just have to ship those things home on Sunday somehow.
After REI I headed back downtown. I went down to Qwest Field which is where the Seahawks play because there was a Seattle Sounders vs. Chicago Fire game. They were sold out but a guy selling tickets came up to me at the ticket window offering me a deal. I got a ticket for $25 and was 10 rows up from behind one of the goals. The bonus was that it was an all-inclusive ticket, meaning eat all you can. That was perfect because I had planned to eat at the stadium anyway. So for $25 I got a $38 ticket, two hot dogs, two cokes, peanuts, and nachos. Yes, I made sure to make it worth it. So if you consider that food to be free I only spent $6.39 on food today. Coffee is in a different category, always has been for me for budgeting reasons. Yes I know I have a coffee problem. Anyway there were 36,000 people at the game. That's amazing and they sell out every game! Even better was that everyone stood for the entire game, minus halftime, and most were really into the game, knew the chants, and understood the game. It was really cool to see and be there. Now I want to go to a World Cup or Euro Cup game even more.
That's all for today folks. Peace.