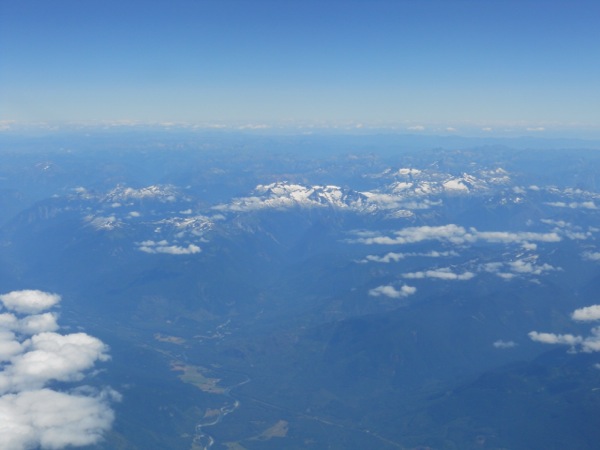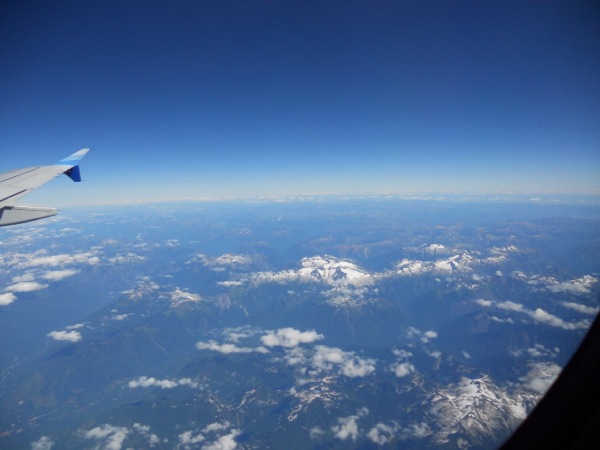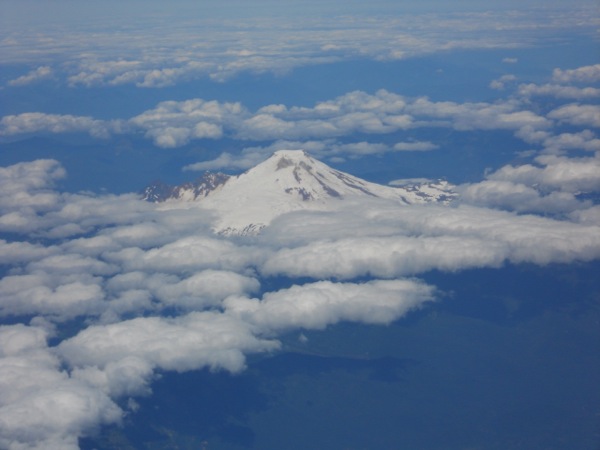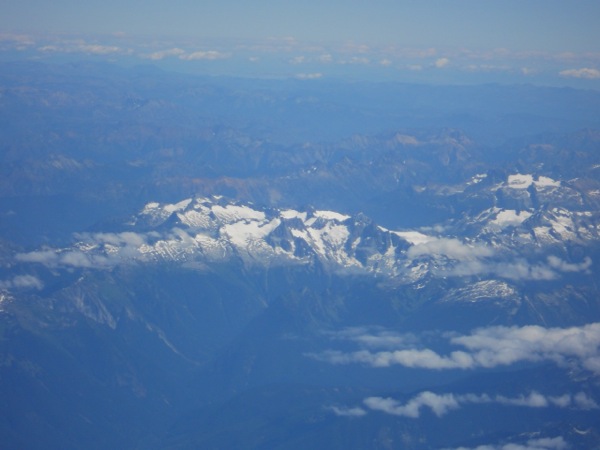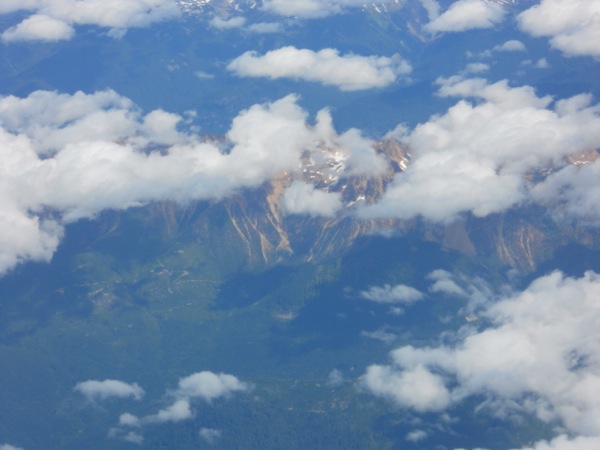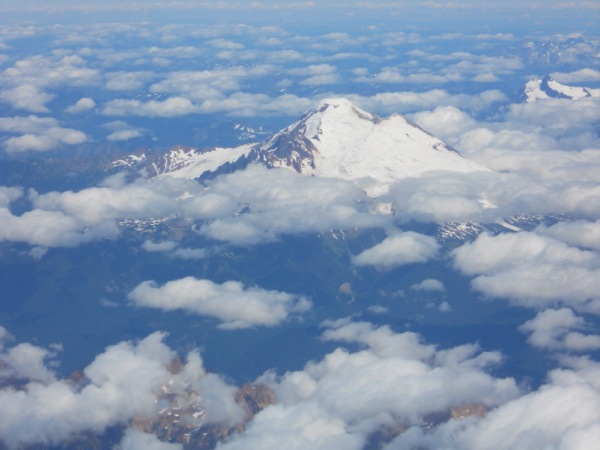 Well I it to Vancouver without too many glitches. Turns out my first flight departures time was moved back about a half hour and I didn't double check the ticket last night after I printed it. I also forgot that I paid for the Premier VIP security line which would have been nice to remember because it was crazy on a Monday morning. I'm not going to overlook those details anymore on this trip. I had a slight scare on my way to Denver but only because I again was kinda flighty. About 40 minutes into the flight I noticed the middle engine on my wing looked very charred like it was on fire. The "char" look kept moving from the back of the engine up the engine slowly. I watched this for about two minutes starting think about telling a flight attendant. Thank goodness I didn't because about a minute later I realized it was the shadow from the plane's tail and not "char." I felt really dumb and relieved all at the same time. I should have taken a picture so you would understand and likewise be deceived.
Speaking of pictures I did manage to take some towards the end of the flight. The Canadian Rockies and mountains around Banff and Vancouver are absolutely amazing. I've flown over the US Rockies a bunch of times and I always have thought they were cool, especially because I've visited Colorado so many times and love the mountains. Well, from the air the Canadian Rockies blow them away. They just seem so much bigger and more majestic and now I definitely need to visit them in person. The one picture you see, okay maybe it's multiple pictures of the same mountain, literally just stuck out in the sky. It was massive. If I am remembering right I think it might be a volcano but I am not 100% sure. I seem to remember there being a volcano east of Vancouver and that's where this one was.
I read a whole book during my traveling today and I couldn't recommend it more. I could not put it down. It's called Same Kind of Different as Me. It's a story about a black man who's homeless and a rich art dealer and how their lives came to intersect. Amazingly powerful. I had to put my hat on during my last flight because it kept bringing tears to my eyes. If anyone wants to borrow it I will lend it to you, if you aren't patient enough for that then go buy the thing, you won't be sorry. I have more to process about the book but it is one of those reads that seems like it will change your life.
I head out first thing in the morning for Whistler and I'm super pumped. After seeing those mountains I am excited to get up there and am looking forward to the whole ride. Right now I'm going to walk the seawall around Vancouver's downtown area and Granville Island and find a place to eat. Then I'll probably head to the hotel and chill out. It's been a long day of travels. Peace.